The parent company A B Educational Avenues has been in existence since 1987 in New Delhi. The company assisted over 15,000 students realize their global education dream since inception.
Nikhil Malhotra, Director- A.B. Educational Avenues, has always been a dreamer who knew that Indian teachers have the greatest influence on students. We all love our teachers, and know that they will always remain our greatest well-wishers!
What could be better than making our teachers well-equipped to show us the right path to a successful global career! To turn his dream into a reality, Nikhil took upon the mission to make Indian teachers fully enabled & confident in 'global education mentoring'.
Thus, iSTEP finally came into existence in February 2021, with Nikhil Malhotra teaming-up with like-minded co-founders- Dheeraj Sharma and Nitin Bhardwaj. The iSTEP team took upon itself the task of bridging the vast gap of awareness and knowledge on global education amongst Indian teachers (class XII & College/University teachers).
The aim is to provide a mechanism to Indian teachers so that they can mentor their students on overseas education options without any hesitation!
And,to provide a 'start to finish' support to their students.
iSTEP is committed to working on 3 areas:
iSTEP is committed to working on 3 areas:
"To empower Indian students attain a global footprint by enabling Indian teachers mentor their students effectively in choosing the most suitable and rewarding international education program".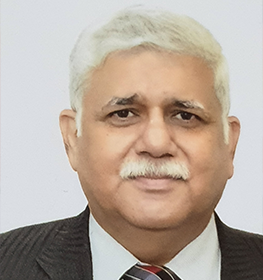 Arun is the founder Director of A B Educational Avenues who passionately promoted overseas studies in India. With an experience of over 3 decades, he had the distinction of holding the prestigious position of 'President Association of Australian Educational Representatives of India' (AAERI) in the yesteryears. He made a name for himself by advocating 'ethical business practices', and upholding 'highest standards of professionalism' in the global education space.
With the relentless efforts of Arun, A B Educational Avenues has grown into a leading professional overseas studies firm that's engaged with reputed Universities across the globe (Australia, USA, UK, New Zealand and Canada). He continues to actively provide strategic guidance for the growth and direction of the company.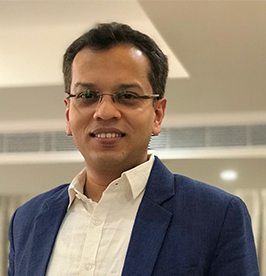 A problem solver and a serial entrepreneur, Nikhil Jaipurkar comes with over 18 years of experience. Nikhil J is an alumnus from IIM Ahmedabad, and is passionate about E-commerce and Ed-Tech ventures. He is a key mentor and strategic advisor in shaping-up the vision of iSTEP mentors. He is actively advising on building a network of relationships for servicing teachers and students across India.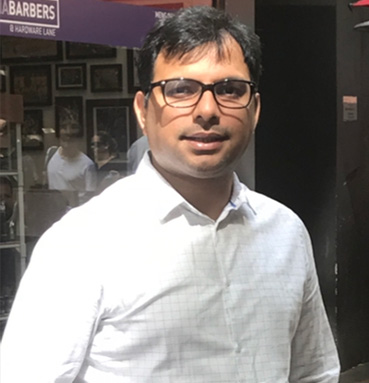 Nikhil Malhotra
Managing Director
A bundle of energy and Director of A B Educational Avenues, Nikhil Malhotra is currently leading from the front. iSTEP mentors is his brain child, and he is committed to serving the teacher community in India.
With 2 decades of work experience, Nikhil is a Director and co-owner of A B Educational Avenues. He who has been both a teacher and en entrepreneur. He worked and taught at Career Launcher before he became a franchisee owner running his own Career Launcher Centre in Nagpur in 2003.
His passion for teaching and entrepreneurship found expression in the setting-up of the iSTEP venture.
A dreamer with a mission, Nikhil M is committed to helping the Indian teachers of class 12 and UG-degrees become torch bearers of their students' success across the globe.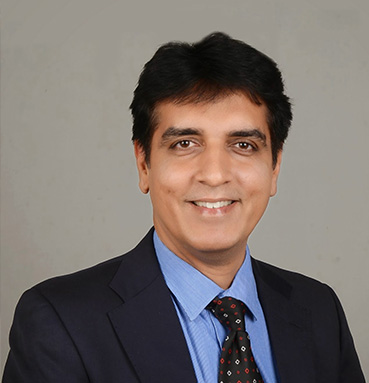 Nitin Bhardwaj
Director and CEO
Nitin Bhardwaj has been a teacher at heart all along his 27+ years of work experience. He started his career in early 90's as a Lecturer at Bharatiya Vidya Bhavan, Hyderabad, for Post-Graduate students of business management studies, being UGC-NET qualified.
He later moved on to work in the corporate sector for 20 years, and had been associated with Training & Development, Operations and Consulting roles in companies like HSBC Bank, GE capital and Intelenet Global among others.
Since 2018, Nitin has been an adhoc/guest faculty member for MBA students at Bhavans Vivekananda College, Hyderabad. He has joined hands with Nikhil M in assisting the Indian teachers' fraternity with the iSTEP initiative.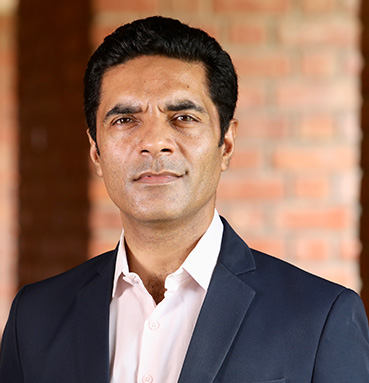 Dheeraj Sharma
Director- Alliances & Engagement
Passionate about skill development, Dheeraj is a peoples' person. An Engineer, author, and a management graduate from IIM Lucknow, he found his calling in enabling human potential over the last two decades.
He is currently involved in enabling the 'Training and Development' arm of Sharda University, Greater Noida, India. 
In the yesteryears, Dheeraj has been in leadership roles on 'Academics' for Career Launcher India Limited, and at Galgotias University, Greater NOIDA, India. 
He has trained more than 50,000 students for various competitive exams like CAT, GRE, GMAT, CLAT, IBPS, SSC, NTSE etc., and continues to provide career counseling to students through digital channels.
Dheeraj has now joined hands with Nikhil M in enabling the teachers' fraternity on global education.